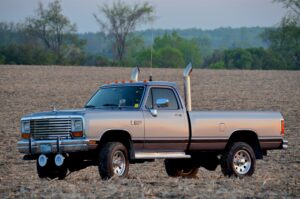 I have been active in the 1st Gen Ram community since 2002 when I bought my 1990 W250 Cummins that I promptly began restoring. In 2004, I bought my 1993 W350 Crew Cab with the intent of replacing my 1990 W250 but accidentally began a thirteen year nut and bolt restification (combination of restoration and modification) on this truck. One of the most extensive builds on the internet, most people active in the 1st Gen community will recognize these truck from various forums on the internet like Cummins Forum, Turbo Diesel Register, Ramcharger Central, 1stgen.org, and Moparts.com; as well as diesel and Mopar events across North America. Coverage of these trucks can also be found on Instagram under @w350crewcab.
During the restoration of both trucks, I struggled with parts availability. As NOS (New Old Stock) inventory also dried up, I felt the same pain that others trying to restore their trucks felt. As reproduction parts started being sold online, I also purchased these inferior knock offs and was disappointed with the quality of the parts I was shipped. None of these parts were factory correct, and most were made in China and didn't last in use on my truck for more than a year before the parts would fail. Further, even finding these parts proved to be a challenge as there is no central place to purchase the parts.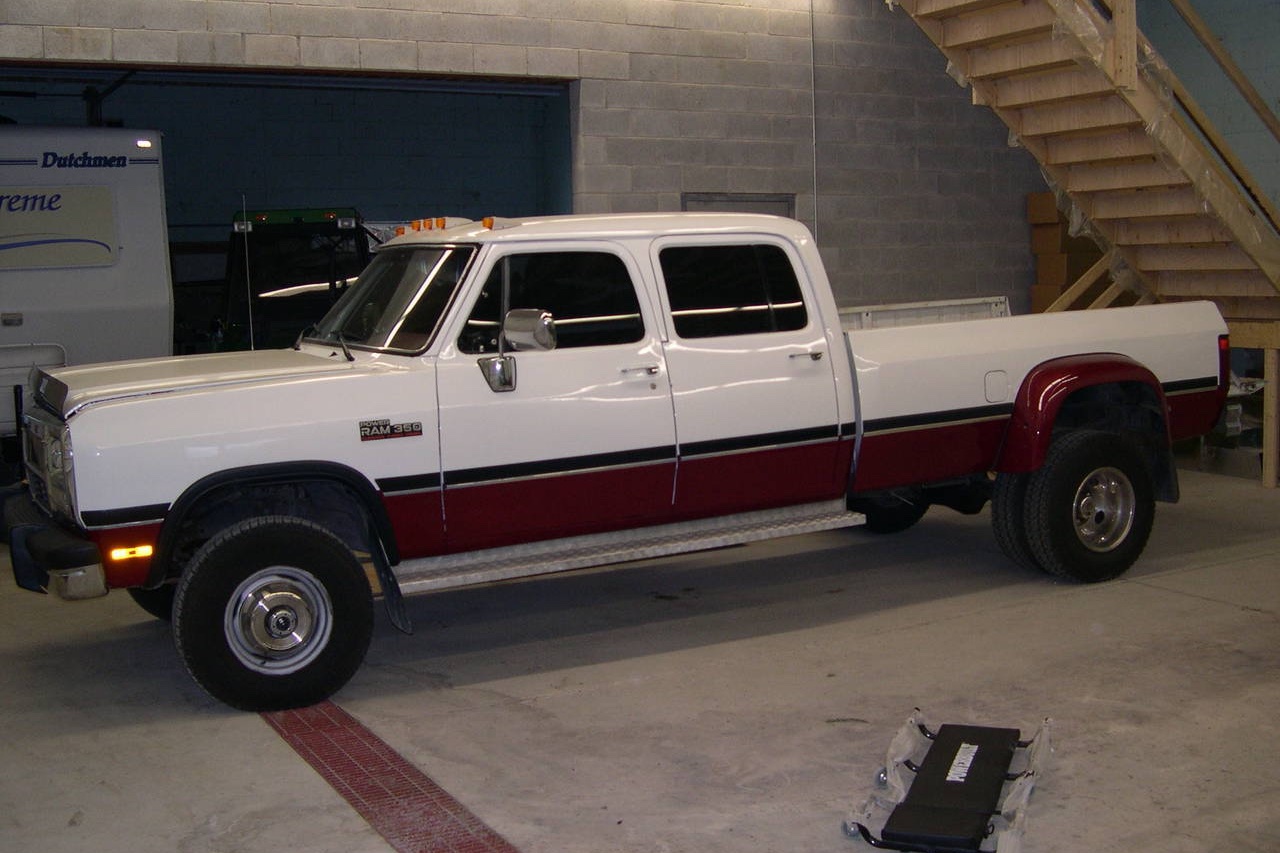 In 2015, 1st Gen Industries was born of an idea: To become a one stop shop for all things 1st Gen Ram with a focus on the Cummins equipped trucks. The desire was to offer quality and authentic parts, sourced from quality manufacturers. 1st Gen Industries was designed to be a place old school Ram enthusiasts could go to get all the parts they need for their trucks, all in one place. No more paying shipping from ten different people for ten different parts.
As the idea developed, I also pursued Fiat Chrysler Automobiles (FCA) to get the licensing rights to reproduce factory original parts, with factory logos, identical to the ones made for our trucks when they were new. 1st Gen Industries would not just be a store, but the manufacturer of our own parts.

With a 20+ year background in manufacturing, I felt it was possible to reproduce these parts, here in North America, unlike many of the currently reproduced parts that are made offshore. By making my own parts from scratch and retooling the parts authorized by FCA and its engineers, so as to not create trade mark infringement, I could ensure OE Mopar quality parts and ensure that the 1st Gen community could have factory authentic parts once and for all.
Today, 1st Gen Industries is committed to the Gen 1 Ram community and we are here to support the growth of this hobby/lifestyle. Our parts are made here in North America, much like many of the original parts on your truck! We, much like you, eat, live, and breathe these trucks. Unlike many companies that sell all brand parts and require your VIN to look up a wiper blade, or a company that primarily sells Chevy parts and says they will work on your 1981-1993 Dodge Ram; we are diehards. We don't sell parts for anything other than Gen 1 Rams. No parts for your Ford. None for your GMC. We don't speak Chevy. For those that know me, I am driven by passion for one product only: 1989-1993 1st Gen Rams. That passion, is shared by everyone here at 1st Gen Industries.
Thank you for stopping by. We hope we can support your 1st Gen restoration.
Robert Schwarzli
Founder
1st Gen Industries
.